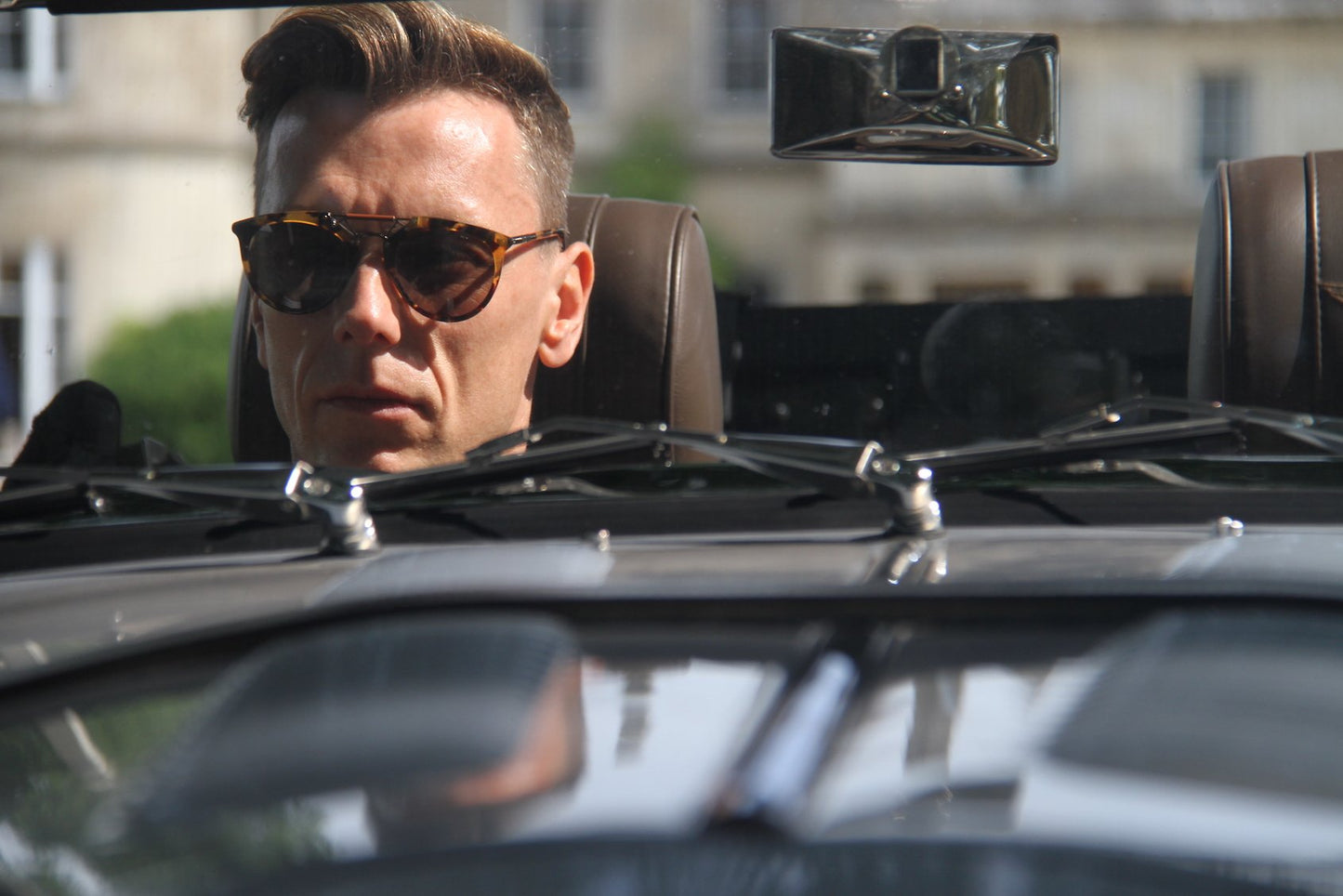 Truefitt & Hill And Morgan Motors Combine In Luxury And Elegance
Truefitt & Hill's Style And Morgan Motors Craftmanship Combine In Luxury And Elegance
Synonymous with elegance and the best of British heritage, Truefitt & Hill and Morgan Motors have joined forces to relaunch two of Truefitt's original and iconic hair products. The C.A.R. Cream and C.A.R. Lotion became essential hair preparations well over a century ago as stylish dandies took to the open road in their latest 'drop-head' motor vehicles. This ushered in a new era of driving freedom yet required new grooming products to maintain a supremely elegant appearance at all times.


Truefitt & Hill and Morgan Motors are natural partners in creating exceptional experiences – whether on the road or as part of a gentleman's grooming regimen. Both are purveyors of excellence from Morgan's exquisite open-top vehicles to Truefitt's extensive range of grooming essentials. 
Distinguished drivers demand the best grooming products. Truefitt's luxury C.A.R Cream and C.A.R Lotion were originally created to enable a gentleman to hold not only the racing line while driving, but also his hair style and to feel at his optimum best. And so, with the use of Truefitt's products, taking to the road with confidence and aplomb in the latest vehicles was naturally matched with the dapper and elegant appearance of the driver. 
Originally created in early 1900s for the Royal Automobile Club in Pall Mall from where it took its name, C.A.R Cream and C.A.R. Lotion had the green light straight off the starting line and became an instant winner. Over a century later, Truefitt & Hill are proudly partnering with Morgan Motor Company, to pay tribute to these early motoring days. 
Back in 1900's, life on the open road was literally hair-raising! Behind the wheel of the latest fad, the 'drop-head' motor, later to be known as the familiar convertible, drivers were quickly discovering how this new exposure to the elements affected their immaculate appearances. 

With open-top cars bringing a new sense of speed, an unkempt coiffure posed a challenge. It was these gentlemen who saw the need for grooming products of the highest order to maintain both, their on-and-off-the-road appearance. In their droves, wearing off-white kid-skin gloves, silk scarves and the very latest Savile Row attire they streamed to Truefitt's for hair preparations to enhance their
sartorial elegance with a carefully-honed and exacting hair style.
Before long, society's finest 'Motor Head's' were bumper to bumper, each badgering their Truefitt & Hill Master Barber for the ultimate solution to tame their wild locks. With their flair for product ingenuity, Truefitt's were quick to react and provide an answer: C.A.R Cream or C.A.R Lotion. From then on, Mayfair motorists with their now slicked, flattened and fixed hair, became fashionable and
fastidious leaders of speed.

Truefitt & Hill has expertly captured the spirit of the RAC and their original classic motor-head members and, with just the right touch of modernity, Truefitt & Hill has re-developed the acclaimed original formula to add lift and provide nourishment to tame even the hardest-to-manage hair - ensuring that even the most windswept chaps feel truly supreme.
Truefitt & Hill and their ingenious team of designers has worked closely with Morgan who have added a wonderful blend of charisma and craftsmanship in creating the product's stylish new attire. A subtle nod to both brands' spectacular heritage, their legacy inspires innovation for their future. The two brands are a staple of British brilliance and both represent wonderful examples of what makes Britain great. Joanna Broughton of Truefitt & Hills says, "We are delighted to be joining forces with Morgan – an iconic name in British motoring. We are proud to associate C.A.R Cream and C.A.R. Lotion, both of which continue to be one of Truefitt & Hill's most popular hair maintenance preparations, with Morgan, a brand with such remarkable history and heritage".
With C.A.R Cream and C.A.R. Lotion, Truefitt & Hill has created a modern classic destined to become an essential grooming accoutrement - a must have for one's daily hair-care routine, whether on a joyride, a Sunday drive or on a jaunt abroad. The products are enhanced with plant extracts including the delicate fragrance of lily of the valley and will hydrate, condition, give body and add lustre to hair without weighing it down. Once test-driven, these products are certain to be parked permanently on a bathroom shelf ready for ignition.


C.A.R Cream and C.A.R. Lotion, time-tested but newly attired products, will be exclusively launched at the Concours of Elegance, Hampton Court between 31 August and 2 September.


Take the racing line and pick up your bottle first at this prestigious event. Tickets can be purchased here.
C.A.R. Lotion: £27
C.A.R. Cream: £27


In celebration of this wonderful collaboration there will also be fifty Truefitt & Hill x Morgan Motor limited edition wash bags. Uniting both brands history, this is the ultimate accessory for the stylish motor-head. Taking inspiration from both brands rich heritage, this wash bag is military wet pack meets tool roll. Each wash bag individually numbered on its very own Morgan Chassis plate and containing either a C.A.R Lotion or C.A.R. Cream, as well as a Truefitt & Hill branded horn comb. An opportunity to own a very special piece of British history.

Wash Bag: available exclusively at Concours of Elegance