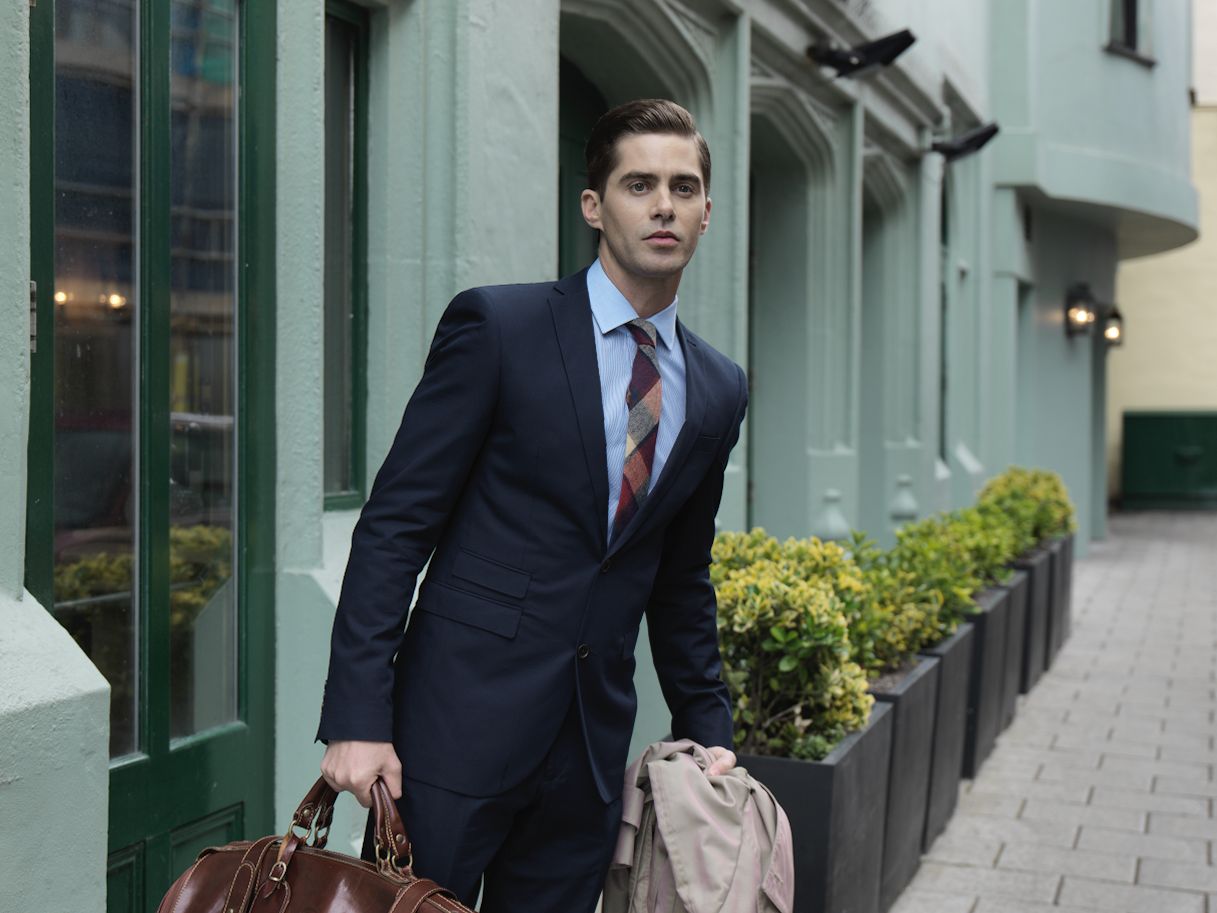 Grooming And Shirting To Get You Ready To Head Back To Work
If you are the sort of gentleman who frequents our St James's barbershop and adheres to a considered and cohesive grooming regime, then there is a great likelihood that you will parlay that sense of refinement into other arenas of your life. It seems to follow that the fellow who employs fine badger hair brushes and a glossy wooden shaving bowl in the morning is not very likely to slip into something sub-standard to face the day in.
After months of working from home, men across the country are finally considering a more substantial and thorough grooming regime and are eyeing up their more formal wardrobe. After all, it is not a secret that, even amongst the most polished of us, standards have slipped over the last few months as casualwear has been king and visages on Zoom have been somewhat unkempt and unshaven. As life slowly returns to some sort of normality and many of us are asked to head back to the office, now is the time not only to freshen up the bathroom routine but also to starch your most elegant shirt ahead of office life.

To speak to the demands of the considered connoisseur of course, who is as discerning about his cologne as he is about his cuffs, we take a look at the oldest tenants of Mayfair's Piccadilly Arcade – Budd Shirtmakers. Budd, like Truefitt, is embedded in the world of British society and there is a rich shared history between the two British houses as specialists in their field. Budd Shirtmakers began life in 1910 when Harold Budd set up a bespoke shirtmaking emporium just off the gentlemanly parade of Jermyn Street.
While Truefitt & Hill has long enlisted artisans to conjure up its signature scents and craft the tools integral to a considered grooming regime, Budd has also committed to supporting excellence in craft and innovation in its 110-year history. The shirtmaking has steadfastly used the skills of British mills to make its office attire, employing the historic Fox Brothers mill in Somerset amongst others, and supporting the UK craft industry by training legions of young people in the art of pattern cutting and tailoring.
Despite a storied history, Budd Shirtmakers have always been quick to challenge themselves, and their clients, creating new innovative proposals with shirting which made them at the time revolutionaries in their field. In the 1920s its own sartorial hallmark, the 'Budd stripe', a pattern of contrasting stripes, might seem commonplace today, but until Budd began experimenting with stripes, collars, bows, and their enduring love for Madder silks, it was standard practice for a man to wear a plain white shirt. Budd's experimentation in that department changed menswear immeasurably. 
While today the colours and patterns vary, the sense of prestige and quality remains. All that is needed to accompany that crisp, freshly pressed shirt is a spritz of Truefitt's cologne to see you on your way.
The two historic addresses in St James's are just a stone's throw away from each other and both reside in the area which has traditionally acted as a hub for everything the well-heeled man could need, from cigars through hats and shoes to shirts and grooming and as part of the brand collaboration, Budd Shirtmakers is offering Truefitt & Hill customers the opportunity to win a £250 gift voucher! Enter here