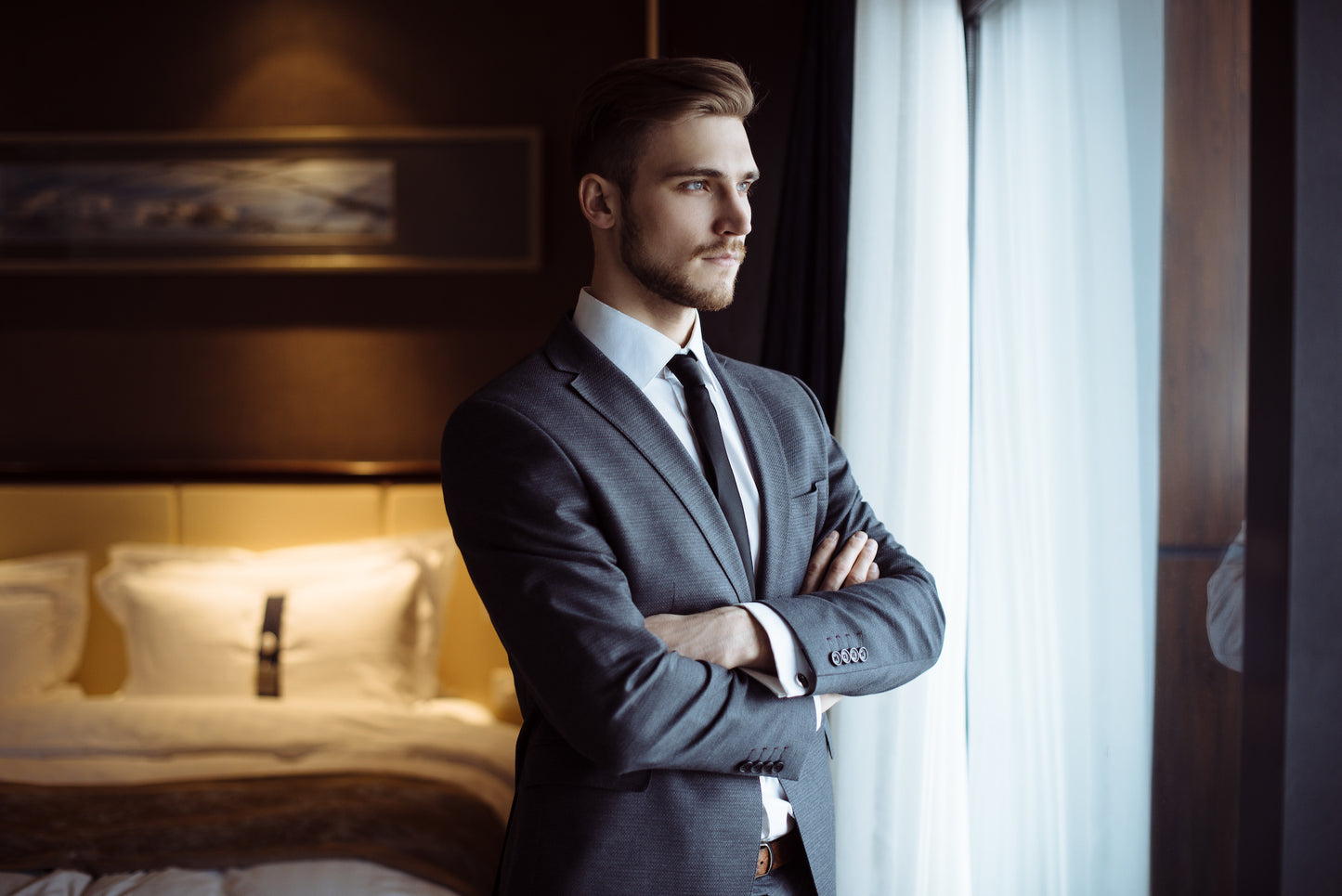 The Perfect Travel Companions
Heading somewhere for a weekend break? Or planning your dream holiday abroad? At Truefitt & Hill, we've partnered up with the quintessentially British brand Aspinal of London to bring you our top travel companions, no matter where you're headed.


The Perfect Overnight Business Bag
 
The Harrison Business Bag is designed for the busy professional. The leather forms a semi-structured silhouette, compact enough to fit into an overhead cabin storage, while a padded zipped compartment ensures your laptop stays safe when heading to a meeting. A second section, two exterior pockets and a slip pouch on the reverse has plenty of room for a change of clothes. This bag is perfect for quick trips away, providing enough storage for your essentials without looking too bulky or misshaped.
Aspinal Large Cabin Case


The Long-Haul Travel Companion
 
If you're going away for a longer trip, what better way is there to travel long haul than with Aspinal's Large Cabin Case? The deluxe case is the ideal travel companion, handcrafted from deep shine brown croc print Italian leather and lined in luxurious silk. With a spacious interior, it features plenty of pockets and pouches to secure your belongings, ensuring you can take all of your in-flight essentials. The foldaway handle can be tucked away in a neat compartment and the wheels are sat discreetly behind the bottom feet, giving the case a classic, yet sleek look.


Headphones


The perfect choice for gentlemen on the go, the P9 Signature over-ear headphones from Bowers & Wilkins will keep you entertained for hours – from blocking out unwanted noise on your daily commute to keeping you in the zone on busy trains and planes. The headphones use the finest quality Italian Saffiano leather ensuring no compromises on style nor performance.


Leather Diaries 


One of the best ways to keep all your social and professional engagements in order is through the 2019 W1 diary from Smythson. For busier schedules, we recommend this day-per-page leather diaries (in navy blue, naturally) which provide ample room for all your commitments. Smaller pocket styles are also ideal to take with you wherever you go, and are perfectly sized for fitting in a briefcase or rucksack.
Truefitt & Hill Medium Manicure Set  


Grooming on The Go


Maintaining a good grooming routine whilst on the road is important, and to ensure you keep up with yours, and take all your favourite products with you safely, we recommend our Medium Manicure Set, which includes Cuticle Nail Scissors, Precision Nail Clippers, a Nail File, Tweezers and a Pocket Knife. Everything a gentleman needs in order to keep his nails in fine trim at home or on the move.