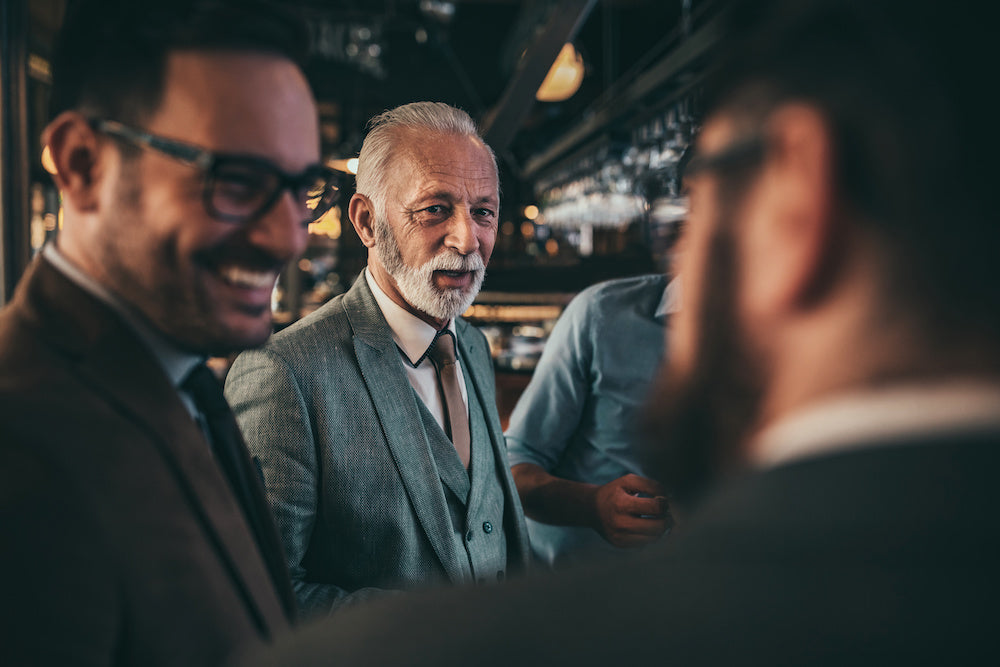 Raising Awareness Of Men's Health One Moustache At A Time
November is upon us, that winter month when men everywhere grow a fulsome moustache to raise awareness and funds for men's health charities. And while that is wonderful in theory, in practice growing a tash, particularly for the clean of jaw, can be a rather tricky process. Questions about shape arise, not to mention the irritation of growing a moustache when you are usually cleanly shaven. And how to navigate the transition so that it looks sharp rather than shabby?
This is where Truefitt & Hill comes in. We have always looked after the modern man who wants to keep in step with the times, and we recognise how crucially important it is that we continue to support initiatives looking after his physical as well as mental health.
We have played an instrumental role in ensuring that men look their very best for over two centuries, and we do know a thing or two about how to help grow, cultivate and maintain a healthy-looking moustache - from discreet affairs to resplendent handlebar variants! After all, we did help to maintain Errol Flynn's famous pencil moustache! With that in mind, for the month of November, one of Truefitt & Hill's expert Master Barbers will be undertaking the challenge to grow and cultivate a moustache and we will be documenting the transformation across our social media channels and charting the process from clean-shaven to stately moustachioed. 
In our ongoing efforts to support men's health, we will be donating 10% from our moustache-themed November Gift Set, which contains our Gentleman's Beard Balm, Gentleman's Moustache Wax, Moustache Comb and a bottle of our Pre-shave Oil, to charities that do just that. The November Gift Set is specially curated to cater to every part of the process, from making sure your morning shave is silky smooth to fine-tuning your moustache before you set out for the day. 
If you are taking part, it will help you to put your best face forward and navigate the month in polished style, while investing in our Gift Set will help raise funds along the way: handsome grooming panache with the added bonus of helping others. And if you are simply curious? Stay tuned to our barber's story and you might just be tempted to join up next time...