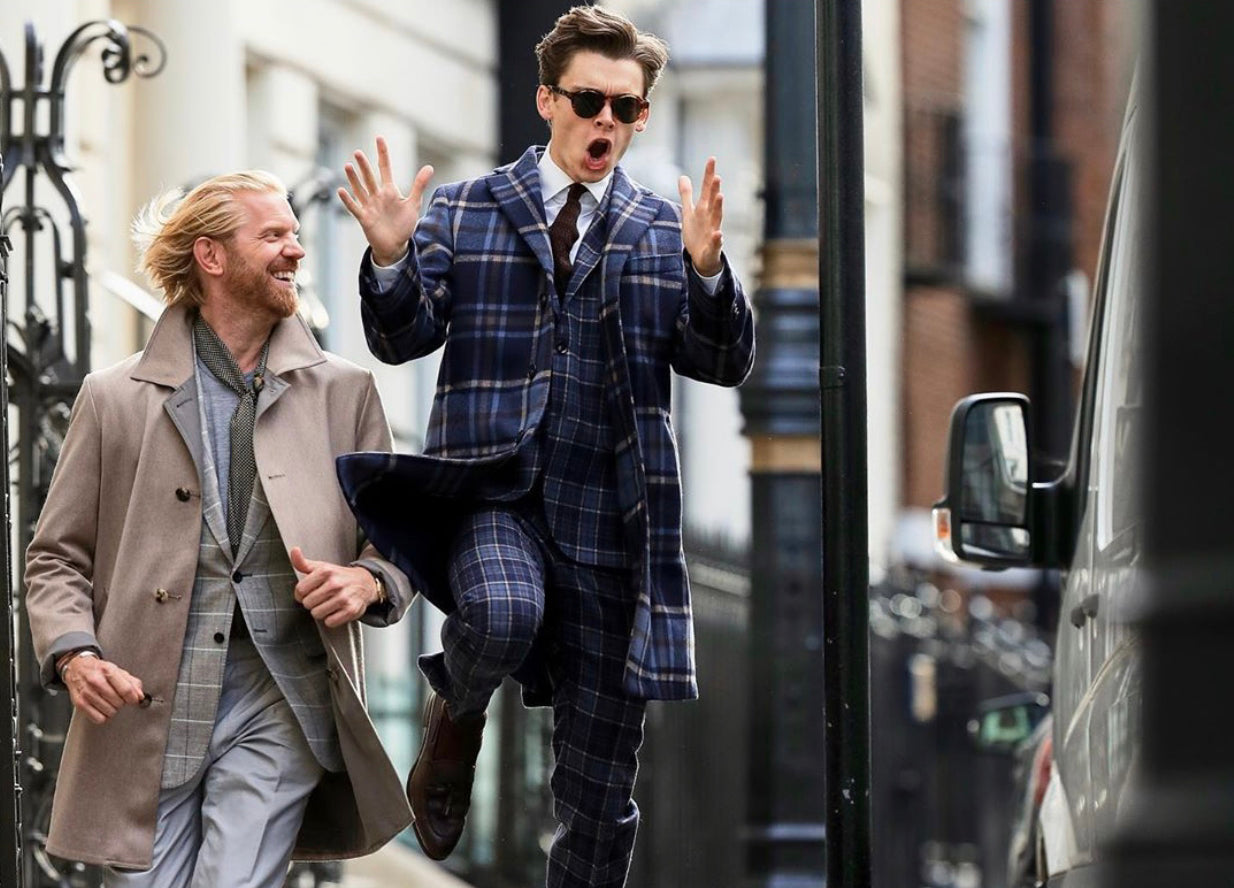 Polish Up Your Autumn Wardrobe With Sleek Knits and Easy Coats
As the nights draw in and the sun sets on the breezy days of summer, it is time to consider a more substantial form of wardrobe. The pavements around St James's are rain slicked, the umbrellas along Piccadilly are jostling for space and there is a feeling that we need more clout from our attire. 
So how should you cover up as the leaves slowly turn? While a classic trench or a traditional camel coat are steadfast wardrobe fail safes, it is worth considering autumn's new crop of softer, more fluid coat shapes. That is, peerless fabrics and handsome construction, but rendered in a looser, more deconstructed way - Italian cashmere specialist Brunello Cucinelli has rendered coats with softer shoulders, while DAKS have crafted some striking checked designs, one of which employs a pattern from the archives to toast its 125th anniversary. And the added bonus with a soft structure coat? They are roomy enough to allow the full bulk of a suit underneath.
Which neatly brings us to your tailoring contingent; after months of minimalist tech fabrics and louche, oversized suit shapes, the happy news for traditionalists amongst us is that heritage fabrics are once again staking a claim on your suiting wardrobe. Prince of Wales checks, houndstooth (and its finer iteration, the puppy dog tooth) and baronial plaids all feature, which lends a sense of depth and richness to smart attire.
On the subject of suiting, autumn is the time to reassess what you wear with it, because it is the season that calls for a more solid approach to dressing. Step forward then the rise of the lightweight, thin-gauge knit, which can just as seamlessly fit under a blazer as the standard shirt - a polo neck variation in a subtle jewel tone worn with a blazer has a debonair, 1950s feel. Likewise, a long-sleeved polo shirt take on knitwear will add a sporty hint of vigour when paired with a suit. A crisp white shirt is all well and good, but there's no reason that knitwear should just be relegated to your off-duty weekend wardrobe.
Consider a re-invigoration of your accessories too. While classic Oxford shoes will always be city appropriate, consider too the rise of boots becoming part of corporate wardrobes. These iterations - in leather or supple suede - are glossy and grown up, not the outdoorsy kind for yomping across grouse moors, and add an air of substance when tucked neatly beneath a trouser cuff. Next up is your man bag; the briefcase is an old faithful for the Mayfair man-on-the-go, but a more contemporary approach is a sleek portfolio. It carries just as much, but the lack of handle and excess hardware makes it clean and unfettered, and looks dynamic tucked under your arm as you go about your day. Even the drizzle won't dampen your sartorial dash.  
And once you are suitably spruced in the wardrobe department? Parlay that sense of polish and finesse into your grooming regime; the rugged, breezy approach to summer should be swapped for something smarter; book into a barbershop session and shape your hair with our Euchrisma Clay, which holds it in place but maintains a natural look. You'll be facing the colder months well armed, and well attired.