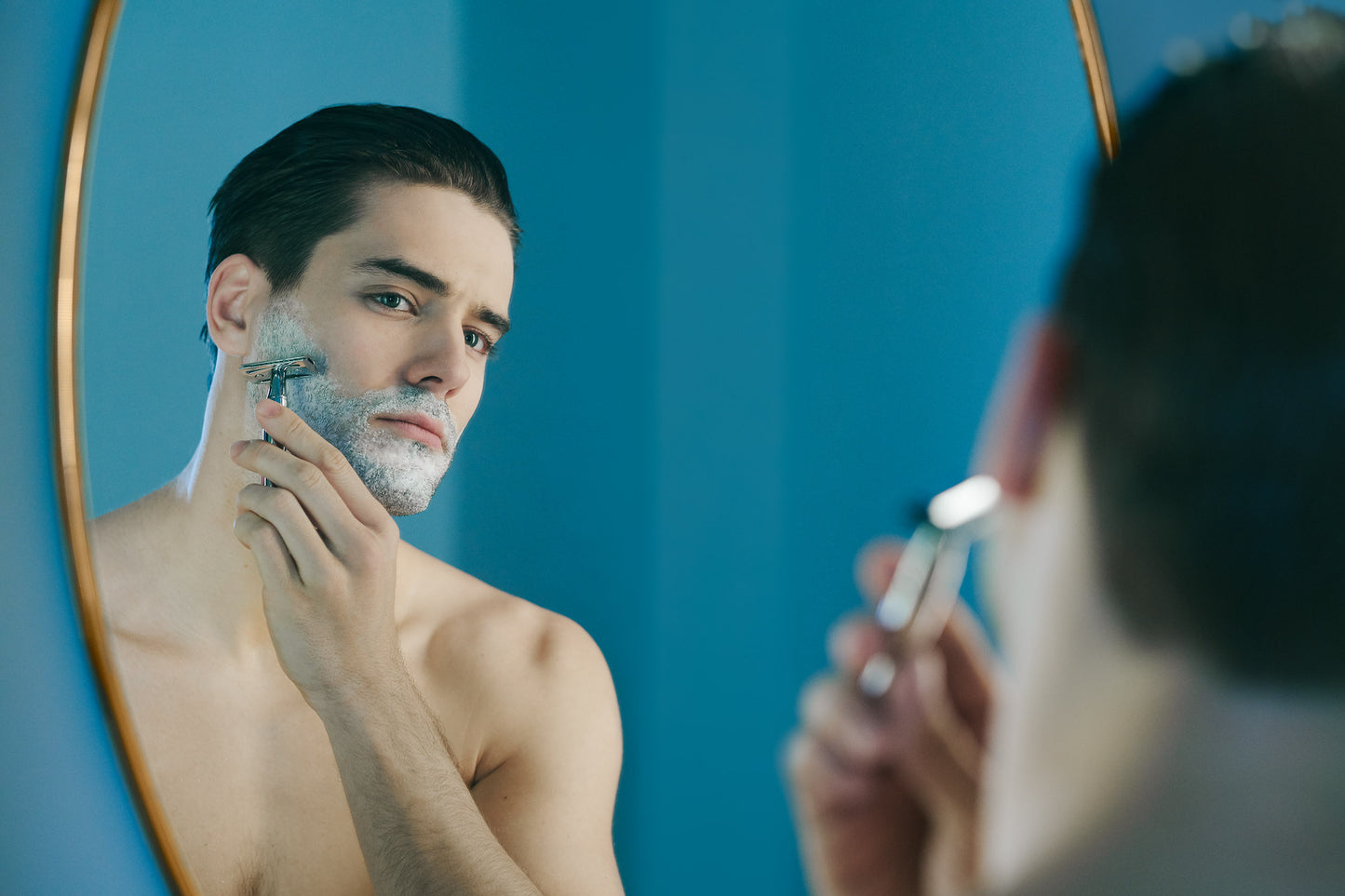 Grooming New Year Resolutions: How To Care For Your Skin In 2020
You'd be forgiven for feeling defeated by this point; the glut of festivities, late nights and inclement weather can leave the most party-ready of us rather broken. And that shows on our faces; skin can be dry from winter's chill or blotchy from the excesses of the night before and the circles under our eyes may look like cavernous black holes. Which is why - just as many are eyeing up new wellness routines and fitness regimes for January - it would be wise to reinvest in your grooming routine, starting afresh for a new year (in fact, a new decade) and set some sensible grooming resolutions. So, what should they be?
Let's start with that tired skin. First up, in keeping with raised awareness about the impact we're having on the world, soap is finding its way back into the bathroom cabinet. This is nothing new for older generations for which there was little else but soap, but in efforts to minimise plastic packaging, Truefitt & Hill debuted its Apsley Bath Soap in spring of 2019. Infused with our classic Apsley scent, and with excellent cleansing and caring properties, Apsley Bath Soap is an informed place to start your new skincare regime.
Ensure that a gentle cleanser is part of your new year morning routine too; our Daily Facial Cleanser has very mild exfoliant in the form of jojoba beads, so it's easy on the skin but robust enough to get the job done. For that extra mile, invest in our Advanced Treatment Serum - it's an added line of defence against the daily assaults on your skin - it tightens pores and leaves your skin feeling butter-soft.
The same level of detail should be applied to your shaving routine. If you've been settling for throwaway razors and everyday shaving foams, invest in something with more finesse and permanence. A handsome wooden shaving bowl is wonderfully traditional, and it can be refilled - making it much more eco-appropriate. A beautiful shaving set - for example, our elegant Edwardian Collection - will make the daily task of shaving that bit more enjoyable and less of a chore. Apply the Marie Kondo approach to your bathroom cabinet too - ensuring everything is useful and brings you a small dose of daily joy.
And if the hair trend of the last decade was the shaggier the better, with the rise of lumberjack style and bedraggled appearance of music stars like Ed Sheeran, Justin Bieber and Harry Styles, we're predicting a return to sharper, neater, more stylised hair. Even David Beckham started the last decade with tousled locks and ended it in a clean, cropped style. So, hold your hair in place with some Euchrisma Clay, designed to be firm but light and scented with bergamot, lemon and grapefruit. 
As a final flourish, experiment with a new scent. Men can often get into a fragrance rut and stick to the same one for years. But with a new decade comes a chance to branch into brave new fragrance territory; our Clubman Cologne is based on a formula that was first formulated for the 1851 Great Exhibition, but its arrangement is just as contemporary today with notes of citrus, mint and florals which make it perfectly zesty to step into the new year with pep and vim.