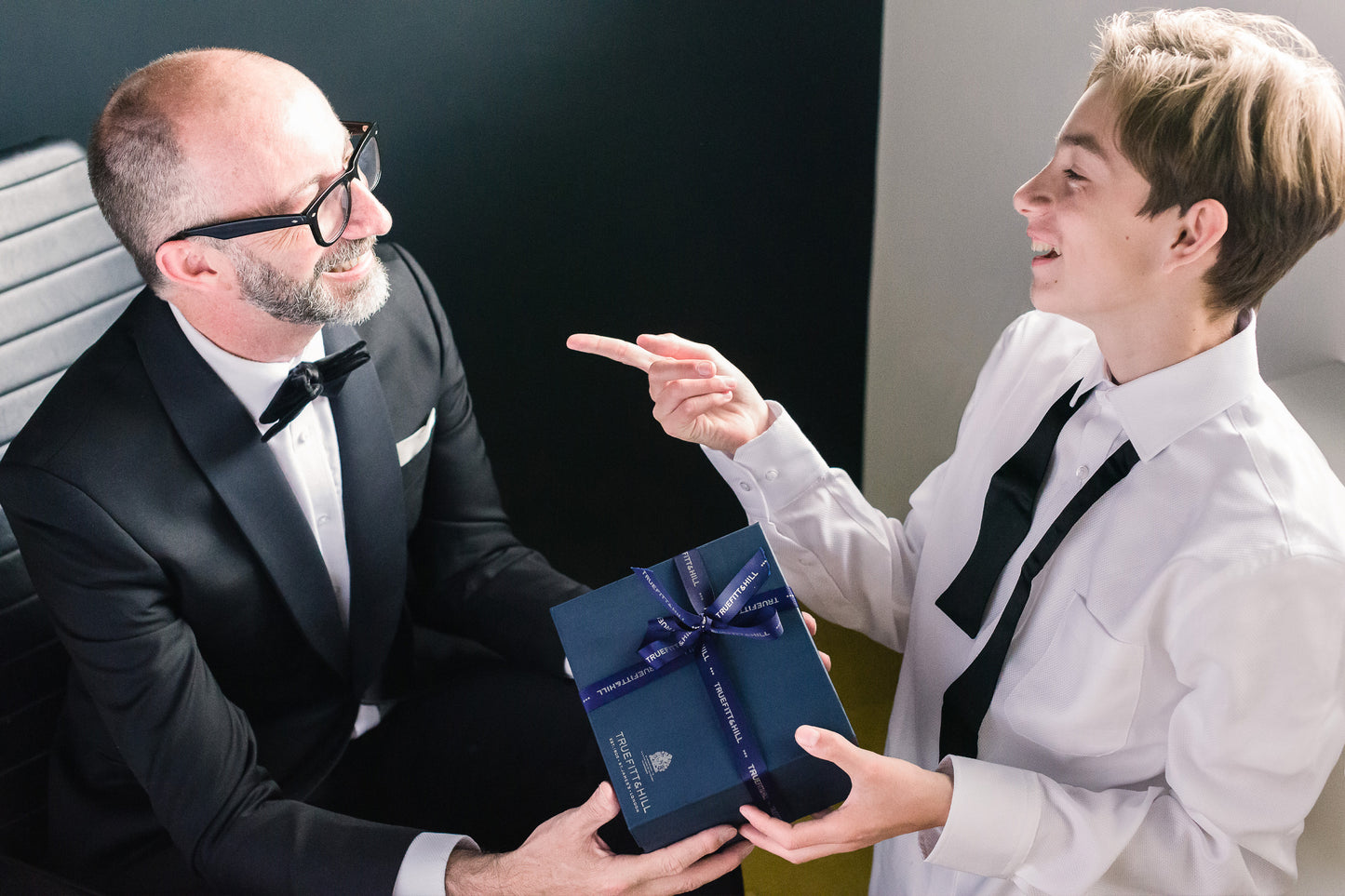 Father's Day- Celebrate the Special Role Models in Our Lives
A smell can trigger a memory and instantly take you back to a moment in time. The woody scent of leather may be a reminder of the time you sat with your father, snuggled in his favourite armchair or the heady smell of a cut lawn may conjure a memory of a childhood picnic, while the waft of a specific cologne may bring memories of the time you splashed some of his favourite fragrance on your beloved teddy-bear or perhaps, when you borrowed his fragrance for your very first date.
For many of us, there are moments when we can recall how our father helped us on the road to victory - letting go as we peddled solo on our first bicycle ride, standing side-by-side as he taught us to shave correctly or sat beside us, as we took to the steering wheel of his car. In his hands, with his guidance and by his side, we are empowered.
So, when it comes to honouring that special male role model in our life, think about treating him to something that says - we care that you look after yourself. Return the complement of having sneaked his scent, with a bottle of cologne paired with matching aftershave balm or treat him with the gift of a traditional shaving mug, in honour of HM The Queen's Platinum Jubilee, accompanied by a tub of luxury shaving soap, or perhaps one of our grooming gift sets, better still, splash out on a shaving experience, and where best to guarantee male grooming at its finest, then Truefitt & Hill.
A scent you choose will remind him of this Father's Day gift for months to come and what better fragrance than Apsley? Named after the Georgian building and London's landmark once known simply as 'Number One London', it was once home to the great Duke of Wellington who saw victory at Waterloo. Apsley will most certainly make your father feel prestigious, special, and your own Number One.
We've heard that "It's better to give than receive," and people talk about the joy of giving…but have you ever thought about the fact that the giver feels much more joy in giving if the receiver feels the joy of receiving? That is why Truefitt & Hill are nurturing the generosity of sons and daughters to honour all role models with our Father's Day special offer of a complementary gift of 50ml Sandalwood cologne on purchases of £100 and over, excluding services.
We would like to wish fathers of all ages a memorable time this Father's Day!