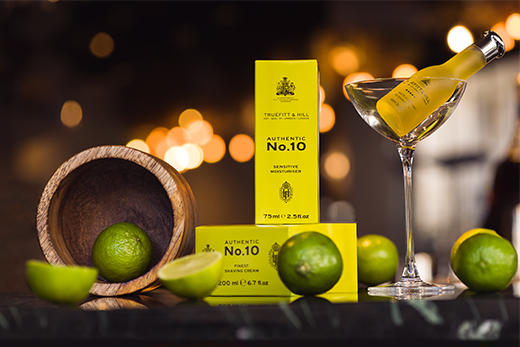 Bargain Doesn't Mean Basement
At Truefitt & Hill, offering a reduction on our products is our way of adding a louder snap to your forthcoming Christmas Cracker, a spark of joy from us as a thank you for your loyal patronage and the acknowledgment that we are behind you in putting 'Your Best Face Forward.'
The colloquial term for the Friday after Thanksgiving, 'Black Friday' traditionally marks the start of the Christmas shopping season, with glistening gifting offers on products that are quite often otherwise never discounted.
Occurring on the fourth Friday in November – unless November 1 is a Friday – Black Friday has routinely been the busiest shopping day of the year since its inception in America in 2005.
The earliest known use of the term 'Black Friday' occurred during the early fifties, when workers in the U.S. called in sick after overindulging during Thanksgiving festivities. The term wasn't heard of again until two decades later, when a journalist on the news desk at The New York Times reinvented the term to describe heavy shopping traffic across Philadelphia on November 29th, 1975. It was a further ten years before Black Friday was used again to describe traffic congestion in Los Angeles and Cincinnati after Thanksgiving in 1985.
Now it is a term that instils in every shopper a drive to spend, spend, spend; to grab a bargain, to buy gifts at lower costs for Christmas. In fact, so successful has Black Friday been in the years since and now across the globe, that some stores have embraced 'Cyber Monday,' as further excuse to beguile shoppers. Others have adopted various offers throughout the whole month of November!
At Truefitt & Hill, offering a reduction on our products is our way of adding a louder snap to your forthcoming Christmas Cracker, a spark of joy from us as a thank you for your loyal patronage and the acknowledgment that we are behind you in putting 'Your Best Face Forward.'